BLACK BEAR BIODIESEL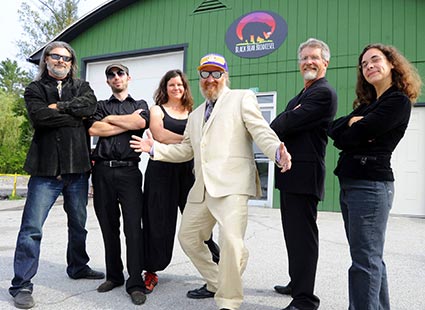 Black Bear Biodiesel is committed to serving our local community. Our facility in Plainfield, VT will give our community access to biodiesel, a clean-burning renewable alternative to petroleum diesel. We offer local restaurants and businesses professional, clean and reliable service in collecting their waste cooking oil. This creates a closed loop cycle in which we are recycling a local waste product and offering it back to our community as an affordable sustainable fuel source. This model has a direct positive impact on both the global environment and the local economy. The Plainfield facility will also be home to local food truck vendors and is a gathering spot for our community.
About Our Company
Black Bear Biodiesel is a waste cooking oil collection service, as well as a biodiesel processer and distributor. We offer clean, professional and timely service in the collection of waste cooking oil from local restaurants and businesses. Our collection services are further distinguished from other providers in that the waste oil stays in our local community, and is offered back to our community as a renewable fuel source. The Black Bear Biodiesel distribution facility is located on Rt. 2 in Plainfield, VT. The distribution site will not only be the only Vermont filling station to publicly offer DOT approved B100 Biodiesel, but it will also be a community gathering place. The 252 High St. location will be home to rotating food carts run by local vendors, and a picnic area to stop and enjoy the quaint village of Plainfield.


About Our Biodiesel
Black Bear Biodiesel is sourced only from waste cooking oil. It meets the strict ASTM standards to ensure quality and safety, and is approved by the DOT as an alternative fuel source.